NoGag™ oral care made smart, simple, stress-free®

.
10 Seconds to NoGag helping eliminate the gag reflex for one hour, increasing referrals, procedures, and patients.
The Gag Reflex Gone for 60 Minutes in 10 Seconds. Guaranteed!
Impressions - X Rays - FMX - Digital Scanning - Dentures
"We have used NoGag with our patients who were having such a hard time with the mirror in the mouth. It has worked so well for them. Our patients are actually able to get through a whole procedure without gagging" Alamosa, CO
"I insisted on sedation due to my serious gag problem. NoGag worked wonders on me and saved me a lot of money. This should be a standard in dental offices for patients like me!" ST.G, Utah
"This is a great product! I have so many friends who gag at the dentist and now I have an answer for them to tell their dentists about!
"My anxiety level was very high mainly because of my problem with gagging. The first x-ray could not be done because I started to gag. NoGag was placed on my tongue and the x-ray was then taken with no gagging. Treatment went great with no further issues. It was unbelievable and such as blessing. " ST.G, Utah
"This case with a female patient to complete comprehensive services which restored her dental health and beautiful smile; it would not have been possible 1 year ago without NoGag in my practice. She is extremely happy with the result and now coming for regular preventive care and recommending our practice. My team was able to help this patient and complete a $9,900 treatment plan thanks to NoGag!" Chicago, IL
"Wow I'm stunned, I went from gagging to no gagging at all. This stuff is amazing!" ST.G, Utah
"We have a severe gagger who we have only been able to do xrays on if he comes on valium, we used this and it was a success the first try. " Flagstaff, AZ
"Very satisfying, less stress for pt and myself to keep them calm."
What is the value of preventing a single failed procedure?
NoGag: Smart, simple, stress-free.
In 10 seconds, the NoGag powder pack helps eliminates the gag reflex for 60 minutes and boosts patients, referrals, and procedures, removing stress for patients and care providers. NoGag was shown to be 94% effective.
NoGag makes oral care smart, simple, and stress-free. With NoGag, try it once and create a Patient for Life.™
What is NoGag?
Proprietary mixture of salt and citric acid, not a numbing agent. US patents issued and seven international patents filed.
Ideal for impressions, dentures, x-rays, FMX, or oral trays - NoGag accelerates these procedures, prevents them from failing, and removes the stress for all involved.
Works with Nerve 9 to create a biochemical mimic, making the brain think it is swallowing food and suppressing the gag reflex
FDA Part 182: General Food Substances.
MSDS available. No allergens. Gluten free. No age restrictions. Not enough salt to be pregnacy or hypertensive concerning.
36-Month Shelf Life with a 12-Month Guarantee of return or replace
Produced at Deseret Labs, Utah, USA. FDA-audited and compliant facility for both Nutraceuticals and Pharmaceuticals and is NSF, Kosher, and Halal certified.
NoGag is a "tangy" taste, not overpowering and tolerated easily by kids and adults alike.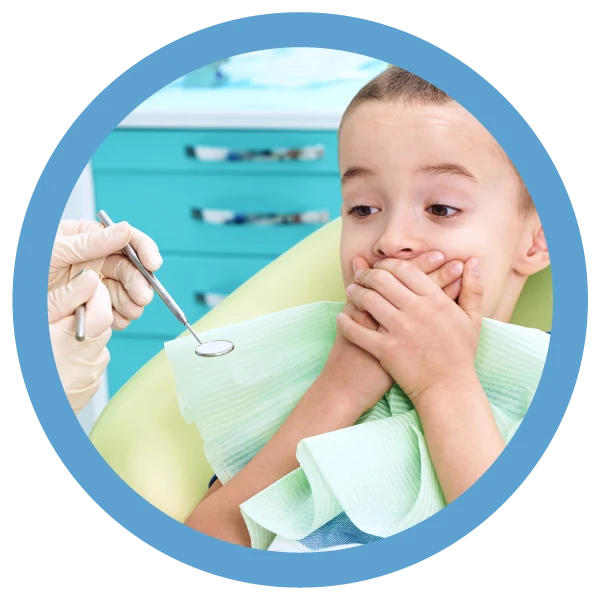 Robert Olson, DDS – The Origin of NoGag
As a dental professional for over 33 years, Dr. Olson has encountered a widespread problem — the gag reflex. This proved to be quite the struggle for a particular patient, who was understandably embarrassed and taking longer to treat than normal. At this time, the idea for "NoGag" was born. Dr. Olson thought, "people do not gag when they eat and swallow, so there must be a way to control or suppress the gag reflex." He realized that if the brain and senses could be tricked into thinking, "I am going to be fed," then the gag reflex could be suppressed. It worked. And it has continued to work for the past 24 years with a 100% success rate. No one looks forward to going to the dentist, but this smart, simple solution can transform the practice and facilitate easier, more precise dental procedures.